Unique B+B House by Studio MK27 and Galeria Arquitetos – San Paulo, Brazil
There are three main unique things about this private resident in Sao Paulo, Brazil. First is the house shape that exactly like a box. With only a few slits here and there. Second is the material used. Concrete and wood are combined in a manner that really out of the box. Last one is the how the main area is arranged without any partition at all. The designer from Studio MK27 and Galeria Arquitetos implemented a revolutionary idea here.
From the road it looks like a box house. But when we get inside, we'll be surprised by the long hallway that go straight to the main area upstairs. Along the way you could see the wood wall and concrete walls are side by side.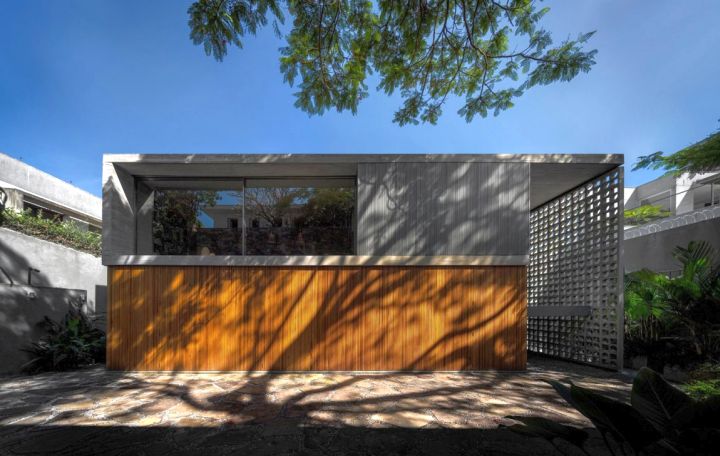 The combination of wood and concrete are so stark and honest. It's like combining two different era and style into one modern building.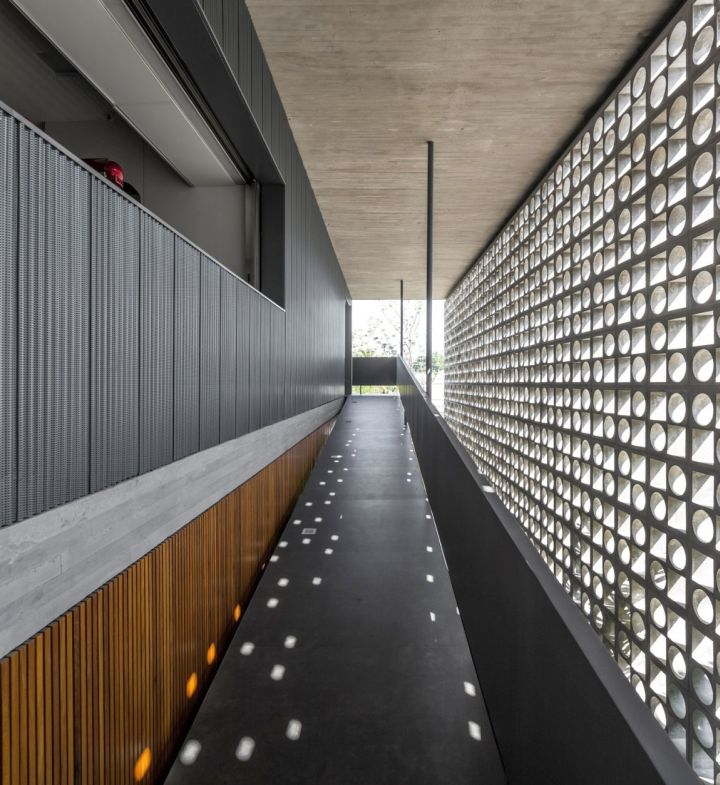 The concrete wall covered a whole side of the house, and with this rounded honeycomb pattern allow some sunlight in and also to keep the house cool in the summer.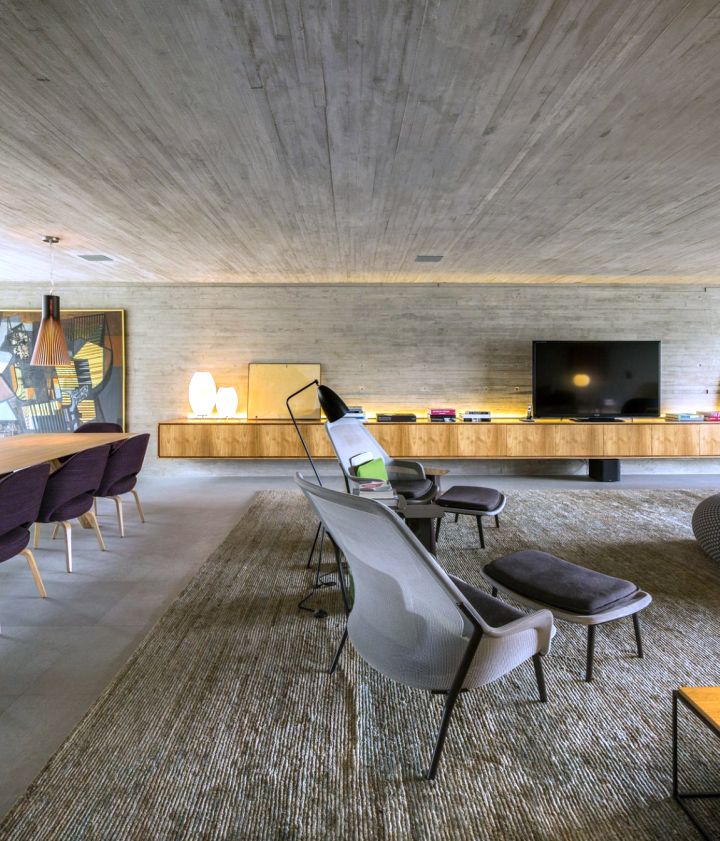 The interior is mostly done in concrete gray, including the ashen wood color. But the minimalist furniture choice, that still keep their natural wood color and texture soften the whole gloomy image.





























You Might Also Like