Modern Boxed Villas by DNK – Moscow, Russia
Having to build two houses next to each other can be quite a problem, as there are themes to follow and specific requests from the owner. We have seen this concept before in the Chenglu Villa. But this villas in Moscow have more modern and out of the box look.
Two Boxes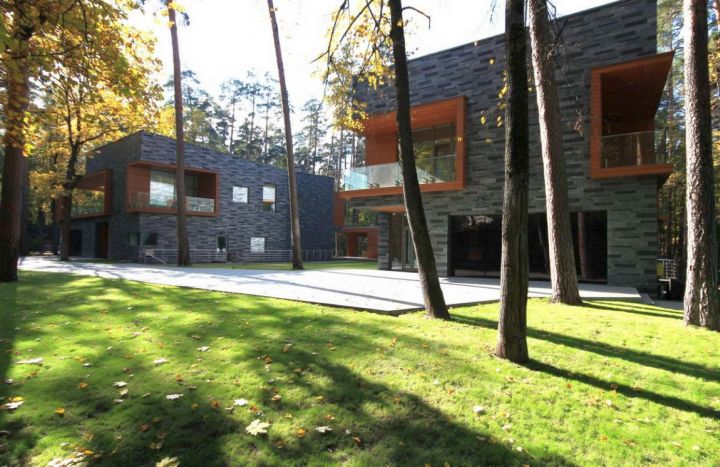 Looking like two boxes, the houses have similar cut and shape but all the way too different to be identical like row houses. Also, there's a huge space between them that set the difference enough. In case you're curious, these are works by our lads at DNK.
Stone Pathway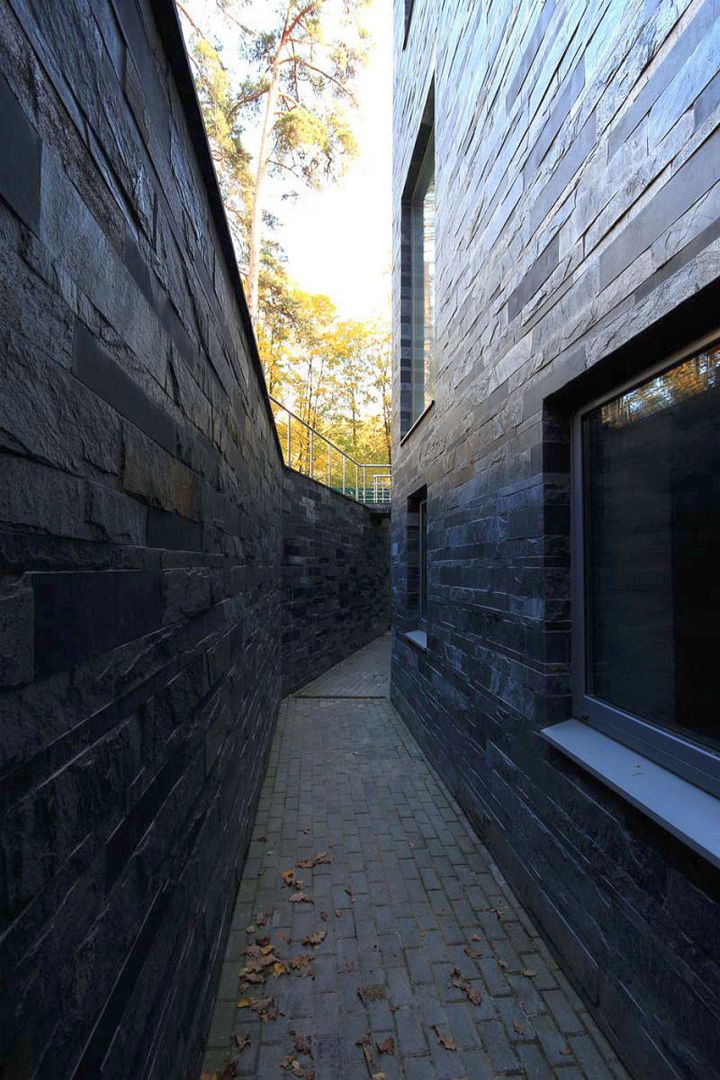 Due to the uneven plot, each houses have this small stone path that connects the side and back door to the road. This also works for as another entrance if necessary. Anyway, each house's path is located in different side of the house. Also, both house is connected with an above ground wood pathway that end up to a small modern gazebo.
What's Inside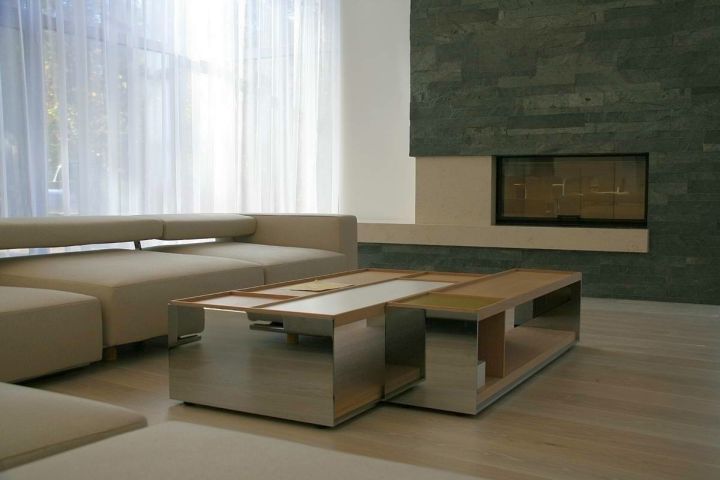 Copying the minimum and box-like exterior, the interior is also done in the same modern and minimum style. Modular sofa with modular hand crafted coffee table for the living room. They also keep the texture inside just like the outside, with the use of stone panel and keeping the wood in its natural color.